Waiting to Board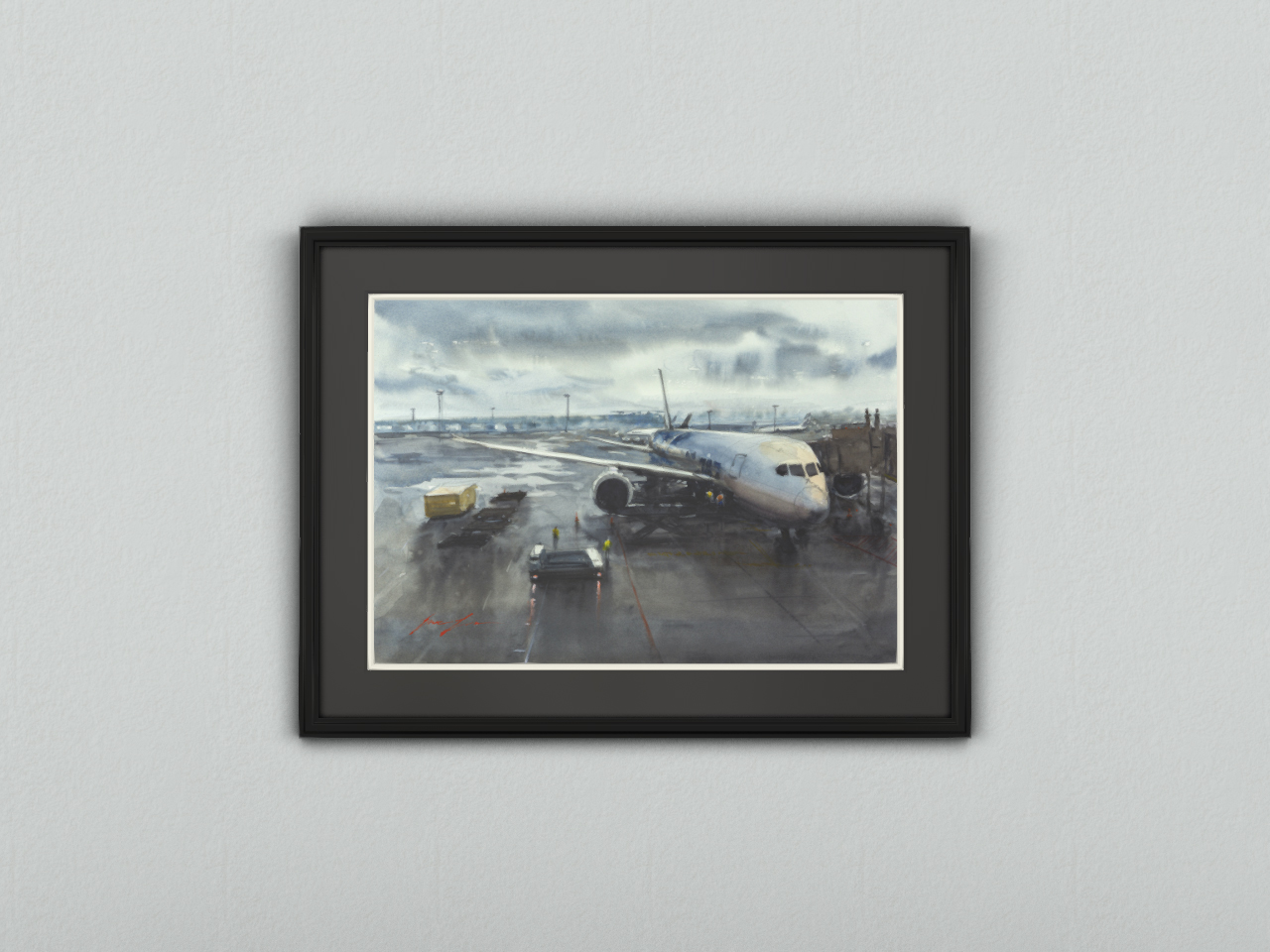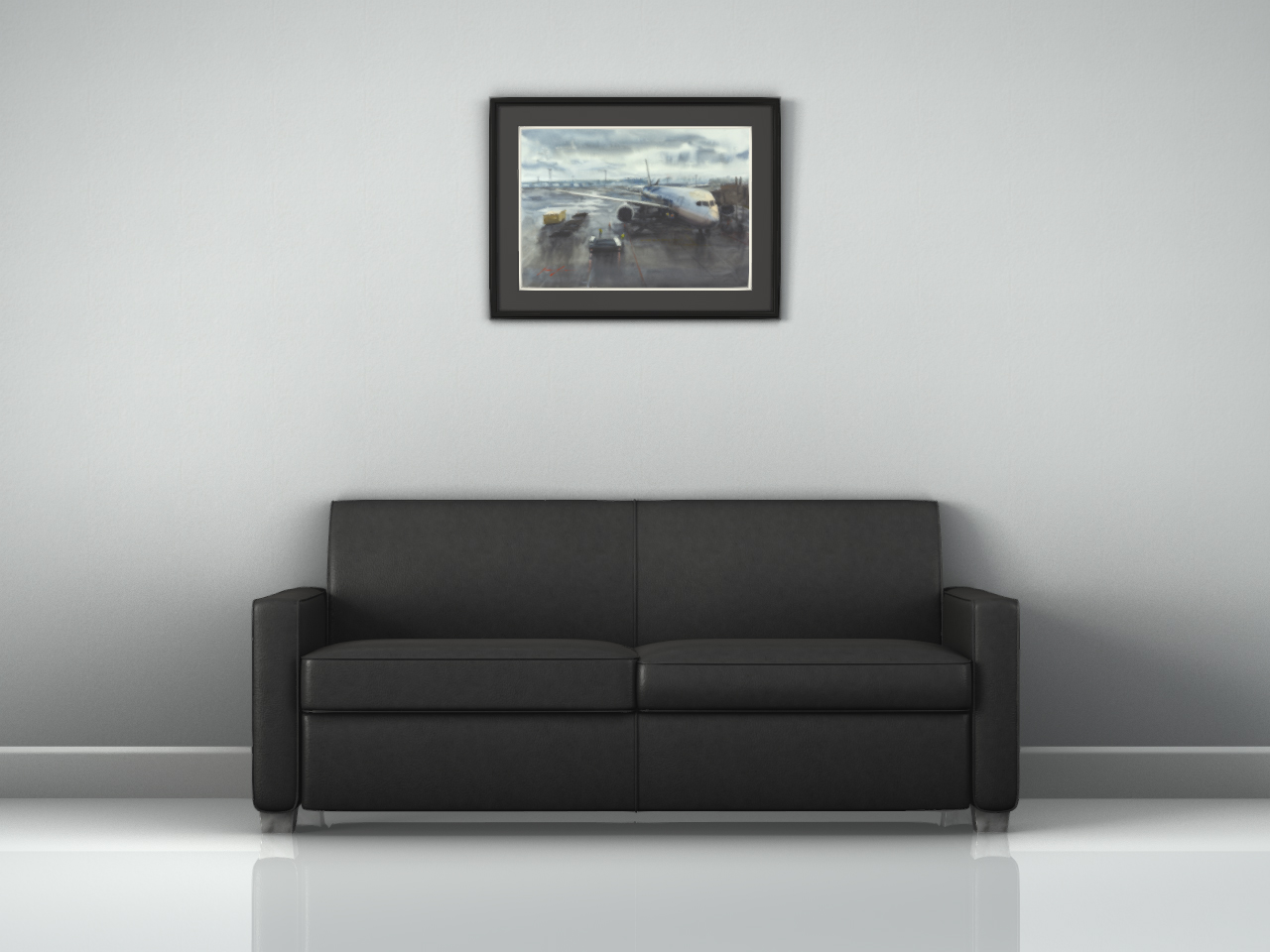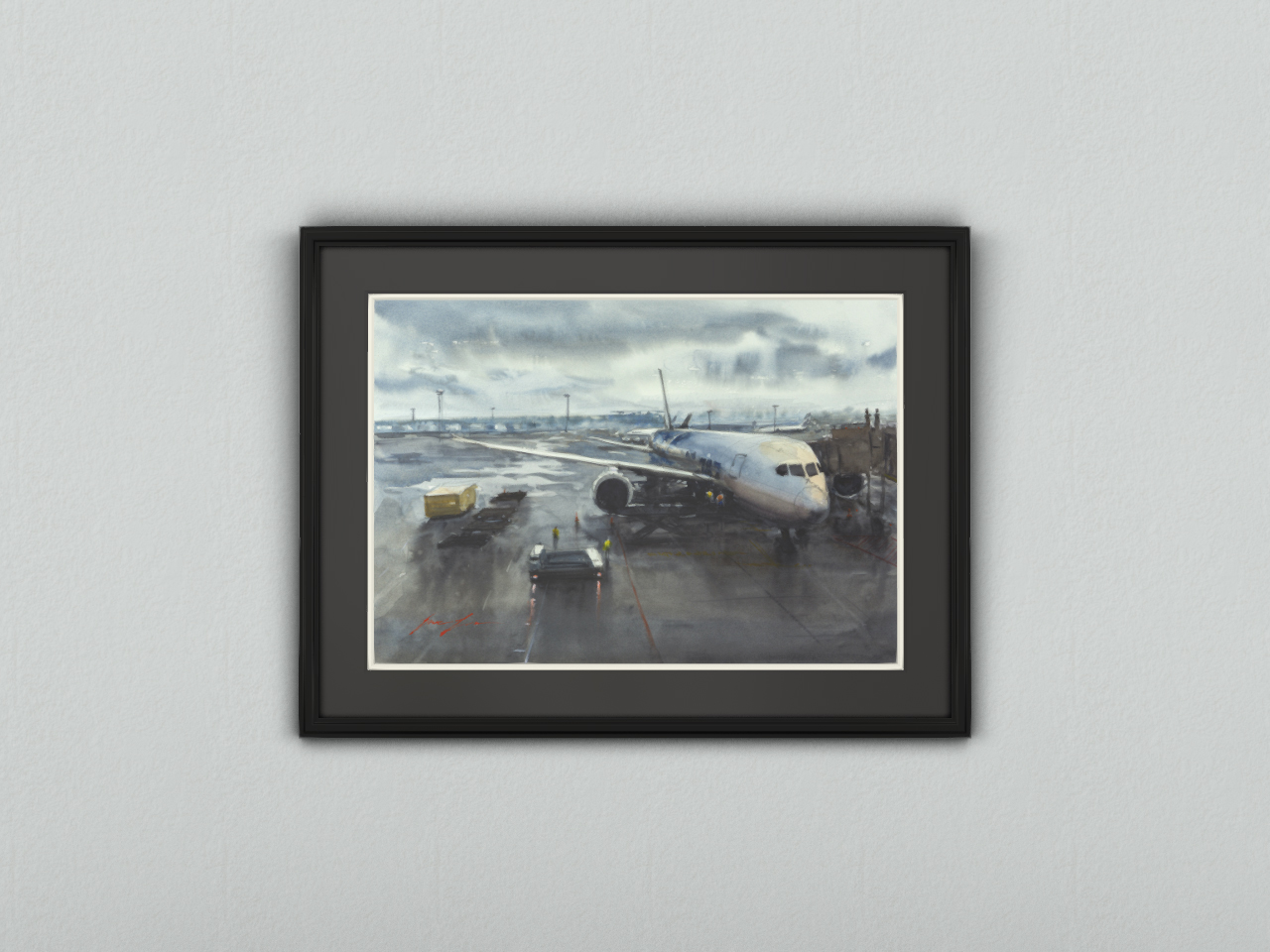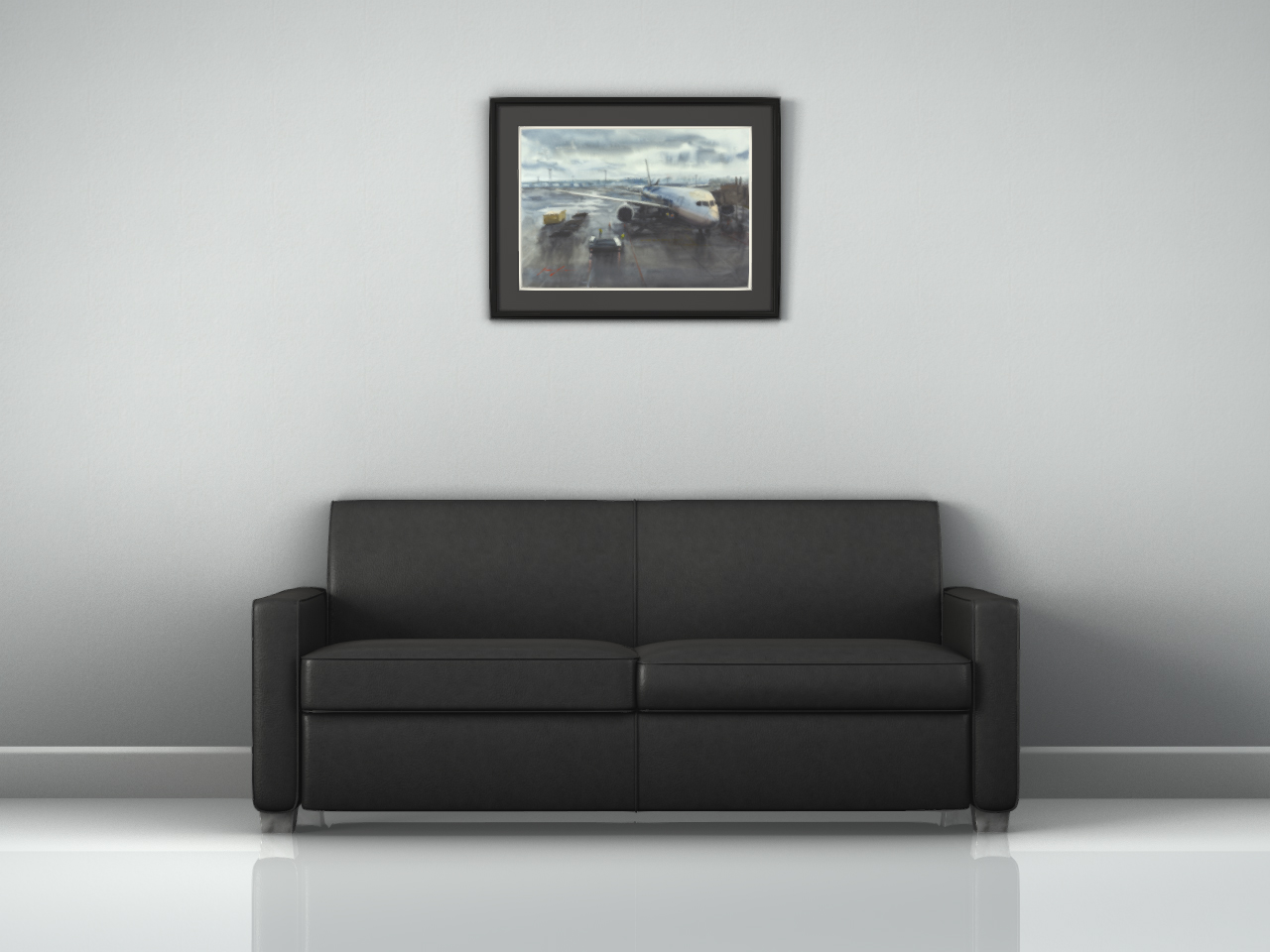 Waiting to Board
Back in 2013 I entered a video competition to a popular YouTube channel. I won the first place. The prize for the first place is to get to fly to Singapore and stay there for a few days.
On the day of returning, I took a photo of the air plane I was about to board at Singapore. Few years later, I turned it into a painting. I love the scale contrast between the 787 jet and everything else! Quite often we see air planes high in the sky, and they don't have the same visual impact as this.

Oh, and if you're wondering about the winning video, you can watch it here: https://youtu.be/lxnwTcpJKgA
Dimension:
Original - 20" x 14", 24 7/8" x 18 7/8" with frame*
Limited Edition Giclée - 18 9/16" x 13


Framed in archival double mats with solid black wood frame and Non Glare, UV-filtered plexiglass on top
Each limited edition print is printed on highest quality watercolor paper.
I personal touch up and hand-sign each print by hand.

*Original include frame.