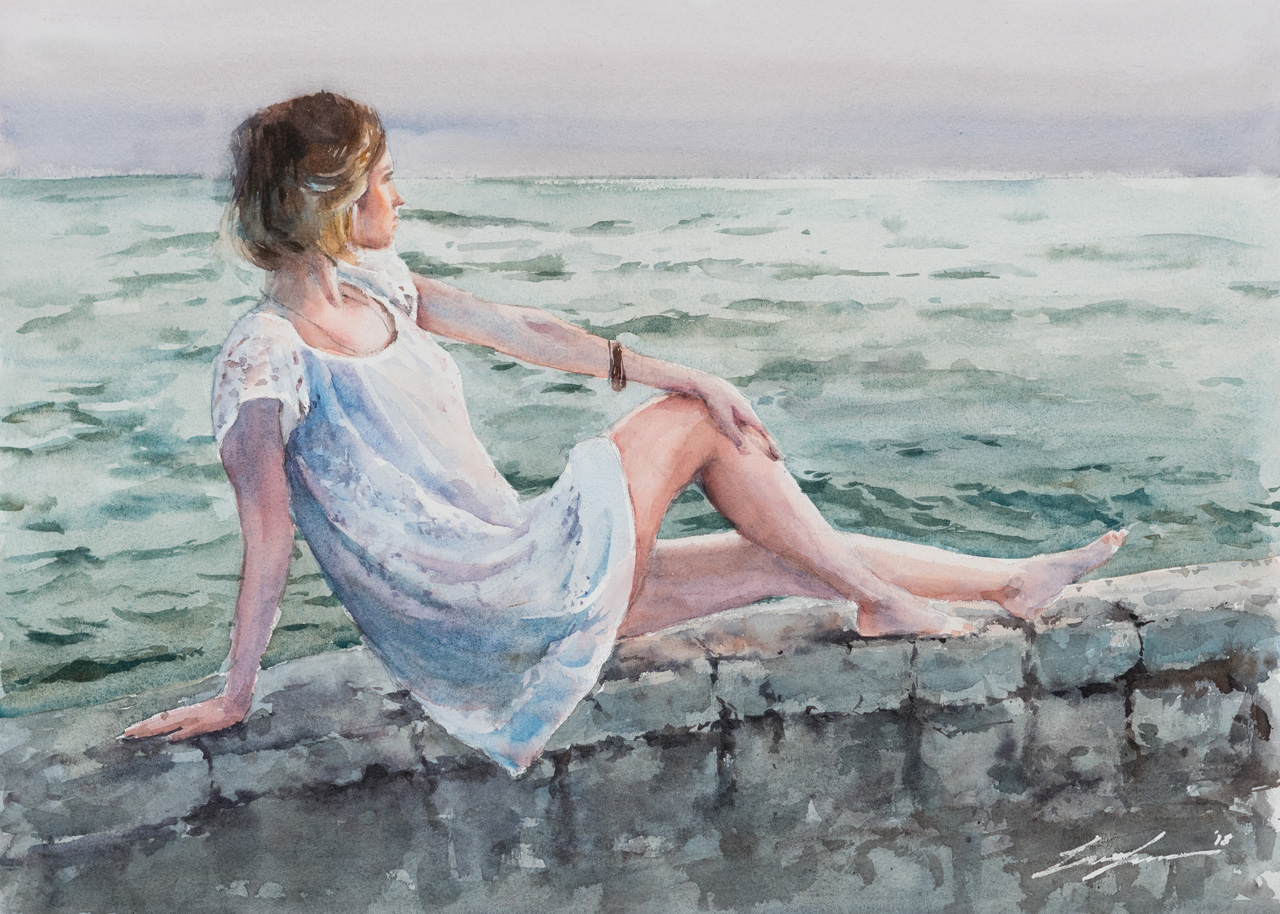 Still Sea
Were you ever in a moment when you wish it can last forever? Like having a coffee with your loved one, driving down the road with your favorite music, or looking out at the sunset at the beach?
This is how I feel when I'm painting this one, I feel the this is a beautiful moment that lasts. This is why I spent a lot more time on this one and make it a lot more refined and finished.
Betty
Another maternity painting for my wife.
Coffee Time
I found this photo of Emily on Instagram. I just thought it is a beautiful photo with a great expression on her face. To translate a photo with strong lighting contrast to a watercolor painting is a big challenge, but I like how it turned out.
Anna
I recently got a iPad Pro and Apple pencil. I am in love with the mobility of it. I can start a drawing at home. Continue to work on it in a coffee shop, at the office or on an airplane ride.
It's the best time to be an artist. The tool that's available for us is amazing!
Julia
I really like the angle and the lighting of this photo. I love to interpret light with the translucency of watercolor!
Rally
Sport is definitely not my strongest suit. I also can not say I am a sports fan. You won't see me in the bar cheering for my favorite team. However, when I was able to observe individual athletes. Watching them do what the do best and push the limit with their dedication. It's very similar to artists who pursue to improve their craft. And for that reason, I like to paint them once in a while as a way to cheer them on.
Valerie
Torey
Torey is my colleague who I had the pleasure to paint. She's beautiful, friendly and kind. She started as a receptionist in the studio I was in. Her positivist and effort allow her to quickly raise up and become a very important person in the company.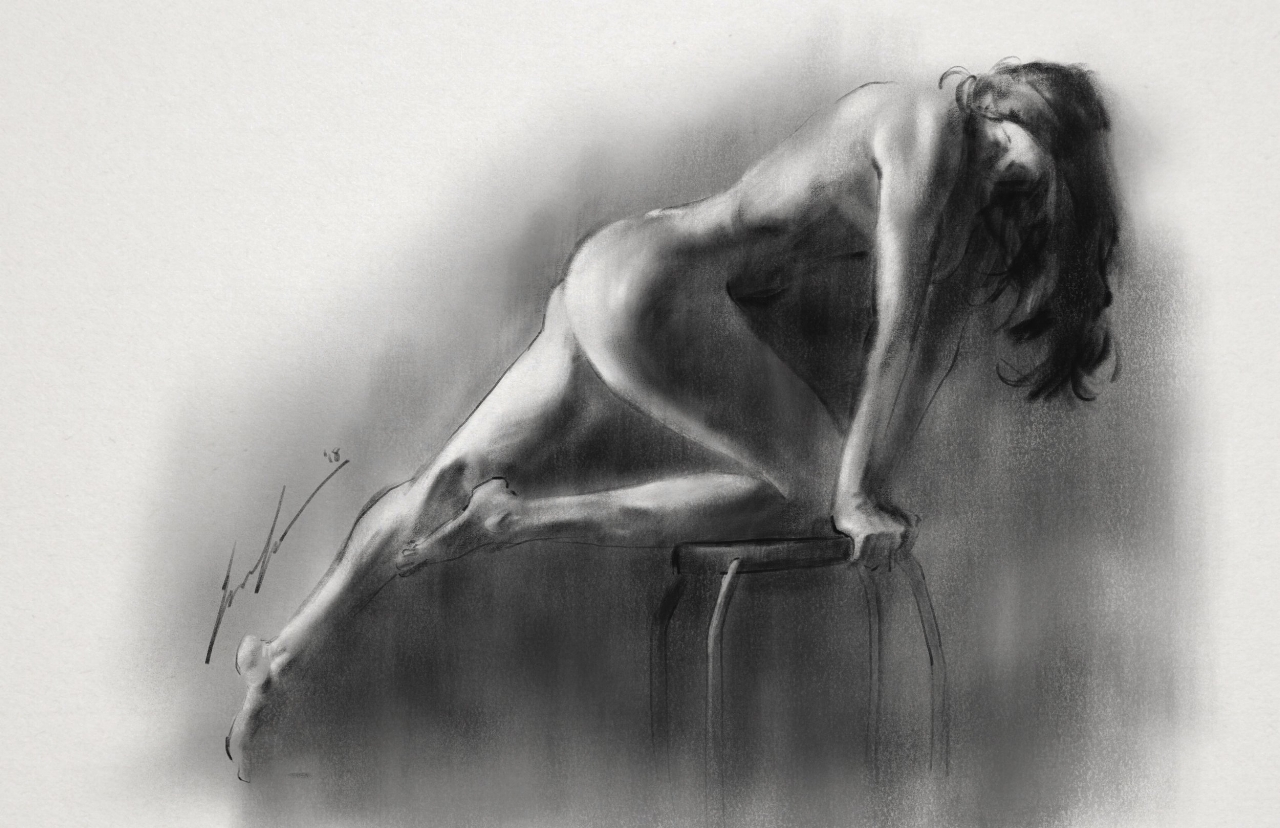 figure sketch
Mary
I came across Mary on Instagram, she is another wonderful watercolor artist. I just decided to paint this photo of her because the lighting is really beautiful. Even though you don't paint light value in watercolor, the transparent and luminosity of it make things even brighter for me.
Betty
My wife is my favorite subject since college years. Seeing her everyday makes her an easy subject to paint. Painting her is comfortable but not boring, predictable but exciting.
Valerie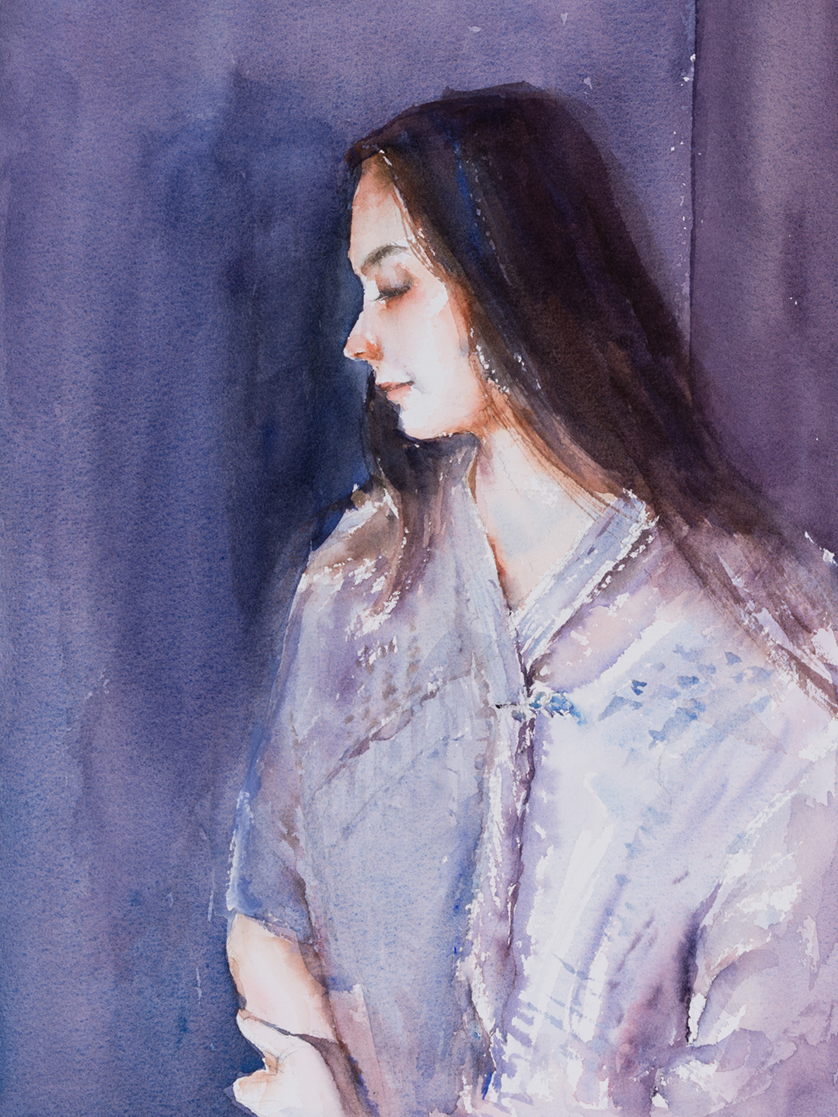 Anastaisia
This photo of her reminds me a painting by John Singer Sargent
So I wanted to paint it similar to Sargent's style, solid background, simple high value for the skin.
Anastasia
Spring Bloom
A painting that was loosely referenced from my cousin's trip to Japan. She was wearing a Kimono in the cherry blossom season.
Gooch
Friend of mine who I used to work with. His face has so much character so it urges me to paint a portrait of him. It is such a fun portrait to paint.
Shawn
A talented artist I work with. He has a strong facial feature and it was a blast painting him, especially the hair.
Expecting
My wife at her 32 weeks pregnancy with our third kid. I felt she is more feminine than ever when pregnant. Because she is experiencing and having the quality that are exclusive for women. It is simply amazing.
Resting
Betty
Rosanell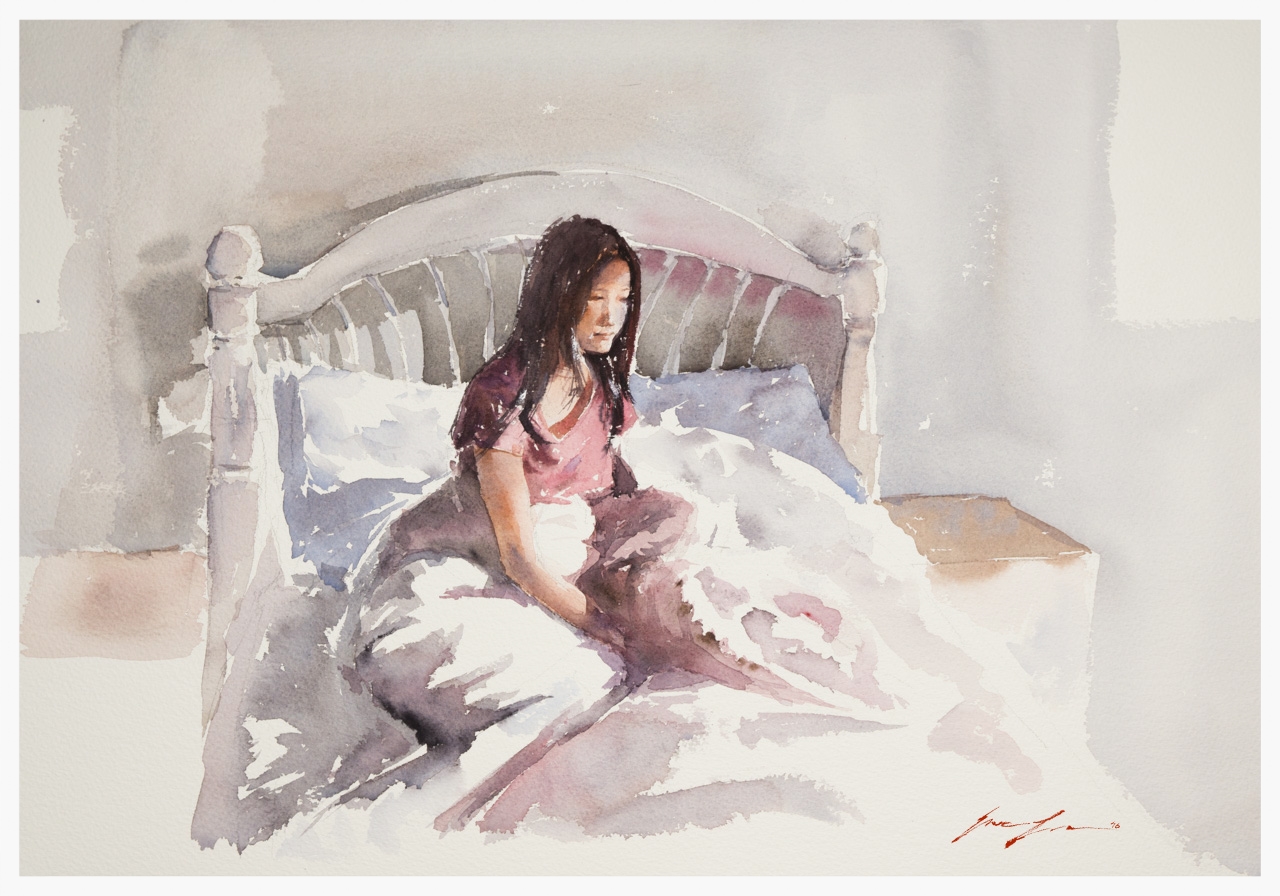 Morning Light
I find myself compliment how beautiful my wife is when she's without make up, with her bed hair and not fancy dressed. But isn't that the beauty of it? She's beautiful not because the cloth she wear, the hair she did. But in my eyes she's the most beautiful women for me =)
Abigail
My good friend's daughter. This adorable little girl told once her mom that she wanted to visit me wearing a princess dress. 😊 Can't be any cuter and sweeter than this!
Justin
Portrait of my friend Justin, he's a tech wizard with vast knowledge about web and coding, his face has quite a character so it was a lot of fun to paint! =)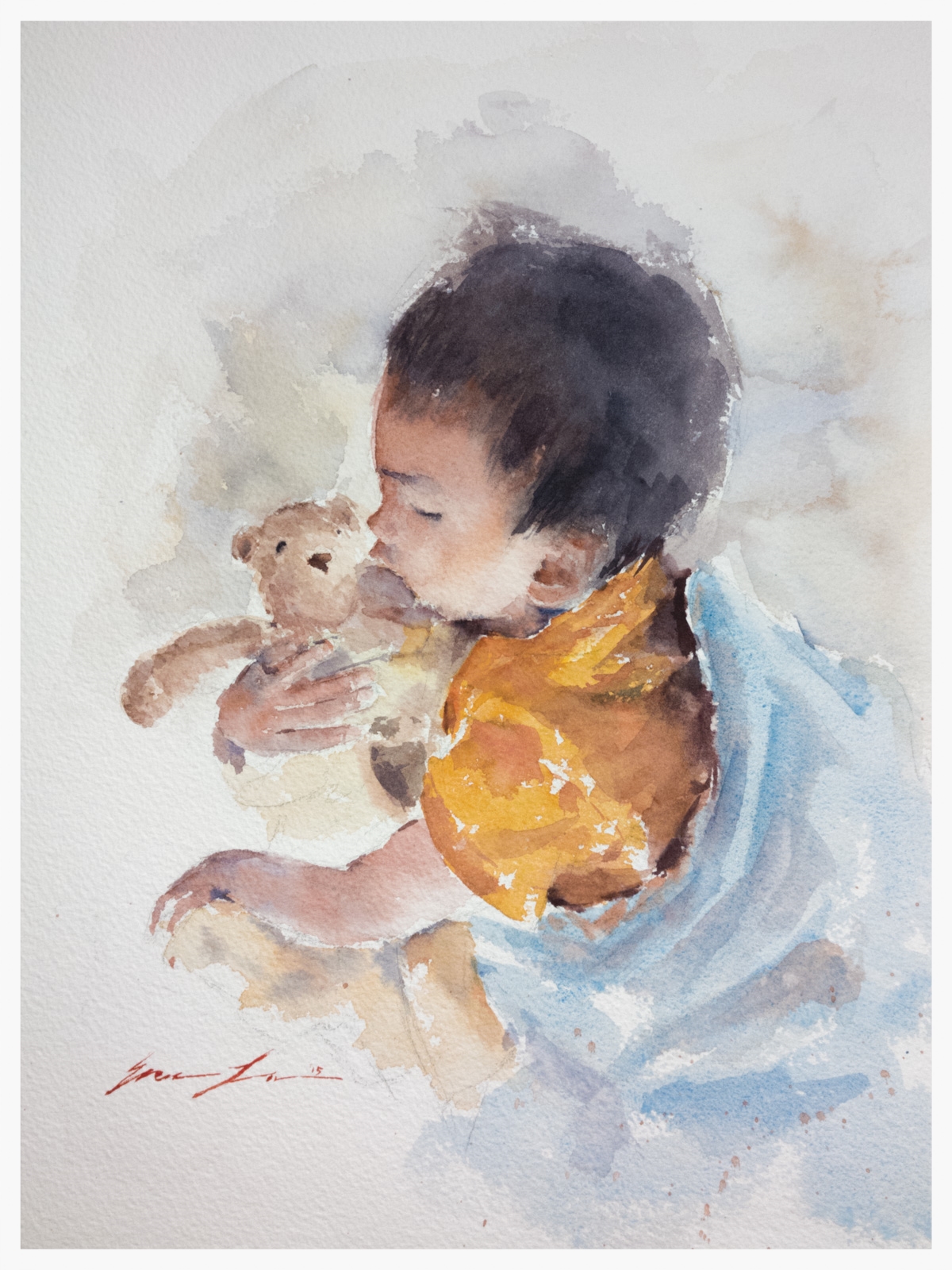 Nap time
Most of people will agree their baby is the cutest when they are asleep. Time stops for a bit as you see them taking their little breath and twitch their tiny little fingers.